I don't actually read many current comic series so my field is narrow. I could pick the Walking Dead but that is getting stuck in a rather depressing pattern as previously discussed. So that leaves me to chose something from 2000AD and far and away the best series they are currently publishing is still Judge Dredd.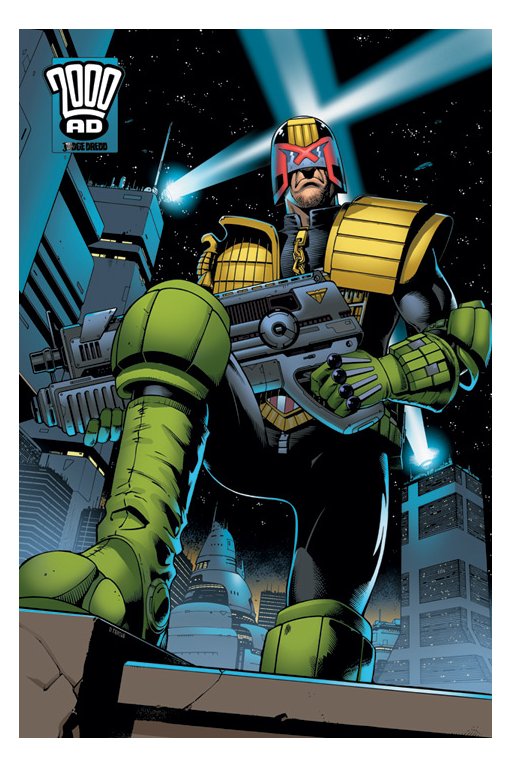 Dredd is getting more interesting as he ages in real time. Despite the various rejuvenation treatments the character has supposed to have he is pushing 60 now, and there are some hints that he may be replaced at some point in the future. There is at least one younger clone of him on duty on the streets of Mega-city one at the moment, although they have tried replacing him with a younger clone once with disastrous results for the city. It did set up one of my favourite Dredd stories though:: The Dead Man.
The older Dredd is a more conflicted character than his younger self. He doesn't see things as black and white as he used to. His sympathies for the cause of the Mutants outside the walls of his city have provided some interesting stories recently, not least the one where Dredd saved some imprisoned Mutant children and almost revealed a kinder, softer side of his nature.
The main writer John Wagner has just returned for a new major story line involving the serial killer P.J. Maybe and it just might be the end of Dredd. Who knows?